A healthy mind signifies a healthy body. Let's run!
| Rank | Name | Total Distance (KM) |
| --- | --- | --- |
Event Details
Mental health challenges have been on the rise during the Covid-19 pandemic. In Malaysia, many have lost their job, facing financial distress as well as the impact from prolonged lockdown with little to no social activity, which brought an alarming number of Malaysian sufferings with mental health issues.
One of the best ways to improve mental health and emotional wellbeing is through exercising regularly. Staying active is not only able to help reduce stress, also improves sharpen memory & thinking, better sleep, and higher self-esteem.
In conjunction with World Mental Health Day (10 October), we would love to raise this awareness and spread positive vibes towards your loved ones, by staying active physically, it puts us in a better space psychologically as well. This is one of the sole reasons why participating in fitness events would turn out to be beneficial for our mental well-being, as well as it is fun! Achieving certain fitness goals as a team is an amazing way to encourage and inspire one another. Let's unite and run-in for Malaysia!
Timeline

Registration
13 September 2021

(00:00)




until

20 October 2021

(23:59)



Running
10 October 2021

(00:00)




until

31 October 2021

(23:59)



Venue
DIGITAL - Please obey the current Movement Control Order in your area and social distancing rules.
---
Participation
---
Entitlements
Size Chart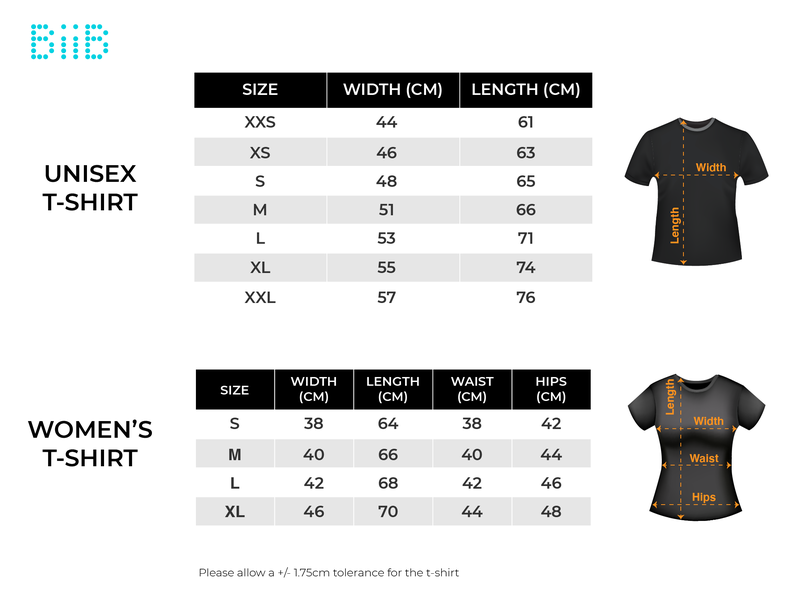 ---
Rules
R1: Participants are only allowed to submit distance-tracked activities. Step Count activity will NOT be accepted.
R2: Participants to ensure that all activities are;
From an active running/walking activity. Tracking your steps/walk over the whole day is not an active activity. (Shopping and tracking are not allowed too).

Synced/submitted within 72 hours after the end of each activity and before the end of the event at 23:59 Sunday 24th October 2021 (GMT +8). Late submissions will not be accepted.

Submitted with the necessary information; Start date and time, duration, distance and route* (*for outdoor activity only).
See full list of Rules in the 'Submission of results' section in the Terms and Conditions.
---
Frequently Asked Questions
For event related FAQ, please refer below:
Q1 : Do I need to submit the result daily?
A1 : Result submission is required to be done within 72 hours after the end of the activity and before the event ends 23:59 (GMT +8).
Q2 : Is it limited to outdoor runs only?
A2 : No, indoor treadmill results are also acceptable. You may submit a photo of your treadmill dashboard and all relevant information by manual submission.
Q3 : Who is eligible to participate in this event?
A3 : This event is open to everyone in Malaysia​ only.
Q4 : When will I receive the entitlements?
A4 : Shipping will commence 20th December 2021 onwards (There will be a delay on the production and delivery due to the COVID-19 situation). For the online fitness workshops, the Organiser will be emailing you.
Q5 : If I decided not to run, can I get a refund?
A5 : No refund is allowed as stated in the T&C.
Q6 : What do I do if I enter the wrong information during registration?
A6 : Please email us at [email protected] with the changes you want to make.
---
Contact Us
For any inquiries on the event and rewards, please contact Creative Fitness at [email protected]
For any inquiries and technical issues please contact us at: [email protected].
We will get back to you as soon as possible within 3 working days, our business hours are Monday to Friday, 10am to 5pm (excluding Public Holidays).
---
Terms and Conditions
You can find the terms and conditions of the event and the rewards here: Terms and Conditions