Limited 500 pairs starting 20 Oct 2023, 11am
Introduction
New to Malaysia, Pre-order your pair
New to Malaysia! Introducing the New Carbon Plate Shoes - ATHLETICX III by Joma – Ideal for anyone seeking to improve running performance. These lightweight marvels redefine your running experience with extraordinary features. Designed for runners aiming for a pace between 5 to 8 minutes per kilometre, perfect for your daily runs up to 21km.
Pre-order starting on 20 Oct 2023, 11am
Built to Last: These shoes are wear-resistant, ensuring they endure mile after mile, making them a worthy investment for both seasoned runners and those just starting their journey.

Breathe Easy: Experience unmatched breathability, keeping your feet fresh and comfortable, even on the longest runs.

Superior Comfort: Feel the bounce with every step, providing not only support but also a sense of exhilaration that keeps you going.

Durability and Stability: Run with confidence knowing your footwear is designed for durability and stability, helping you maintain your pace and reach your goals.
QUICK SPECS
Year of release: 2023
Heel to toe drop: 8mm
Lightweight: 246g* only (*based on US 9)
Arch support: Neutral
Retail Price: MYR 268
RUNNERS SHOES REVIEWS
Language: BM
Language: EN
Language: CH中文
Many more reviews to be updated soon... Stay tuned!
Product Launch
Joma ATHLETICX III is will be available in the captivating Grey Blue colour. Size ranges from US 5 (women) to US13 (men). Grab this limited release in Malaysia and elevate your running experience with style and comfort.
24 HOURS INVITE-ONLY RELEASE
Limited 100 pairs for pre-order at RM199 per pairs (RM69 off)
By invitation only
on 20 Oct 2023, starting 11AM (MYT)
72 HOURS PUBLIC RELEASE
Limited 200 pairs for pre-order at RM218 per pairs (RM50 off)
Offering to RUNLIGA Finishers, Duit Raya Holders, BiiB users only
on 21 Oct 2023, starting 11AM (MYT)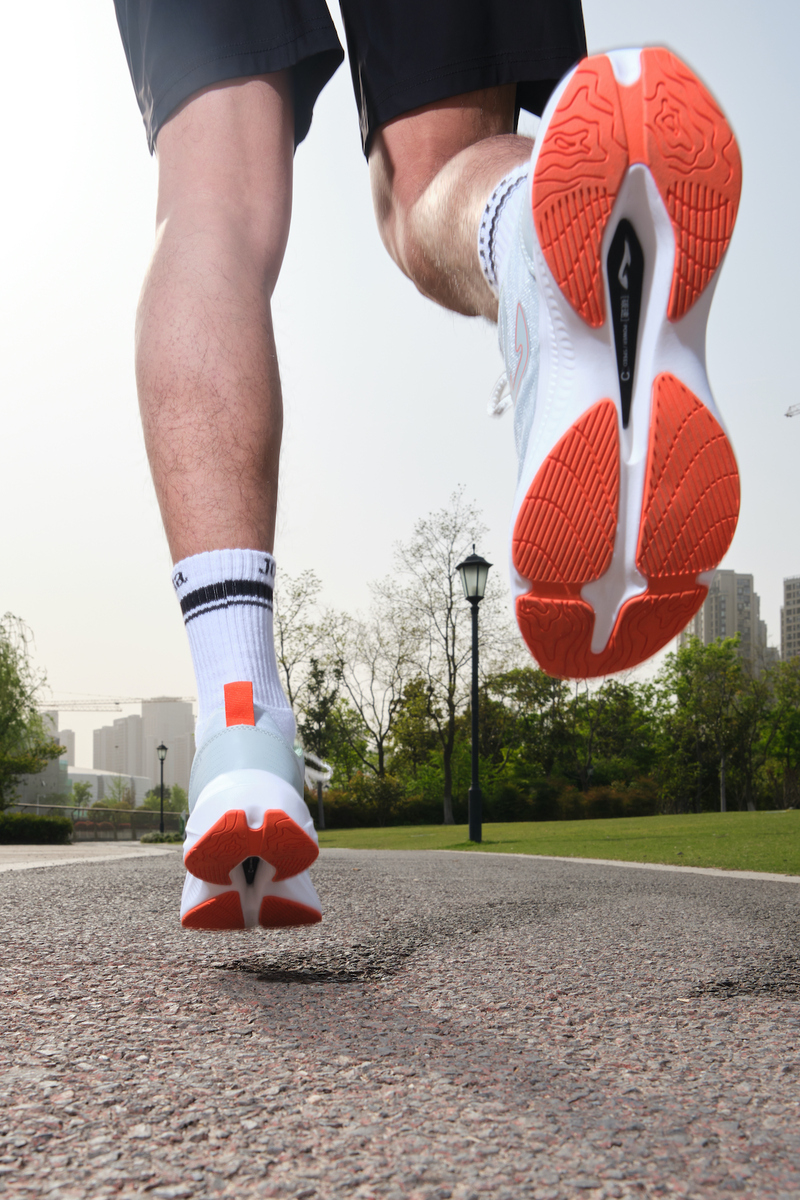 Size Chart
Frequently Asked Questions
For product related FAQ, please refer below:
Q1 : Can I self-collect my order?
A1 : No self collection is available. All orders will be shipped directly to the registered address.
Q2 : Is shipping included with my order?
A2 : Local shipping fee of RM15 will be added to the price of the shoes during product selection.
Q3 : What do I do if I entered the wrong information during registration?
A3 : Please email us at [email protected] with the changes you want to make. We will get back to you as soon as possible within 3 working days, our business hours are Monday to Friday, 10am to 5pm (excluding Public Holidays).